.CN Domain (China)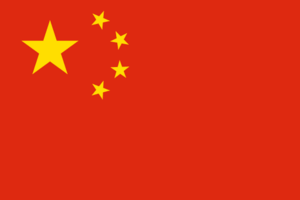 Promo
new registration
12.5966 1)
Please enter your desired domain name:
General Information for the domain extension .cn - China
Meaning of Extension
.cn is the official country domain (ccTLD) from China.
Minimum and maximim length
1 - 63 characters
Time of registration
3 days
Registrar Transfer
Yes, with Auth-Code
Trade
Yes
IDN
No
No local contact needed
Transfer lock has to be removed before a transfer can be started
Manual renewal possible
The domain terms for .cn domains can be found at:
https://cnnic.com.cn/IS/CNym/cnzcfg/

Registration
Registration as a private person is only possible with a valid passport.
domain:create

ACCEPT-TRUSTEE-TAC
CN-REGISTRATION-TAC-APPROVED
CN-ICP-NUMBER

domain:transfer
domain:update
1Promo price valid for the first year and when payment is finished up to 2020-02-01 00:59 (Europe/Berlin).