.EU Domain (European Union)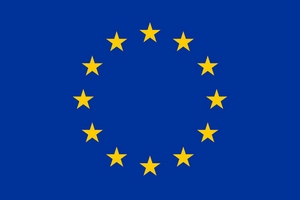 Promo
new registration
4.1933 1)
Please enter your desired domain name:
General Information for the domain extension .eu - European Union
Meaning of Extension
.eu is the official country domain (ccTLD) from European Union.
Minimum and maximim length
2 - 63 characters
Time of registration
In real-time
Registrar Transfer
Yes, with Auth-Code
Trade
Yes
IDN
Yes
No local contact needed
Trustee Service
Yes (

2.5

/ 1 year)
Transfer lock has to be removed before a transfer can be started
Manual renewal possible
The domain terms for .eu domains can be found at:
http://www.eurid.eu/files/docs/reg_pol_EN.pdf
http://www.eurid.eu/files/docs/trm_con_EN.pdf
http://eu.adr.eu/

Notice for Transfers
The transfer will be processed in real-time.
1Promo price valid for the first year and when payment is finished up to 2016-12-31 23:59 (Europe/Berlin).