.FR Domain (France)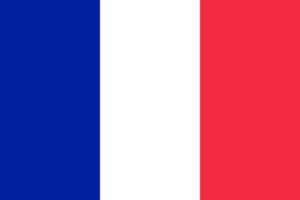 Please enter your desired domain name:
General Information for the domain extension .fr - France
Meaning of Extension
.fr is the official country domain (ccTLD) from France.
Minimum and maximim length
2 - 63 characters
Time of registration
In real-time
Registrar Transfer
Yes, with Auth-Code
Trade
Yes
IDN
Yes
No local contact needed
Trustee Service
Yes (

2.5

/ 1 year)
Manual renewal possible
The domain terms for .fr domains can be found at:
https://www.afnic.fr/en/resources/reference/

Notice for Transfers
After initiating the transfer, the current registrar may approve or decline it within 8 days. After 8 days without any answer, the transfer will be completed automatically.
domain:create

BIRTH-PC
BIRTH-CITY
BIRTH-COUNTRY
COMPANY-NUMBER
DUNS-NUMBER
EEA-LOCAL-ID
VAT-NUMBER

domain:transfer

BIRTH-PC
BIRTH-CITY
BIRTH-COUNTRY
COMPANY-NUMBER
DUNS-NUMBER
EEA-LOCAL-ID
VAT-NUMBER

domain:trade

BIRTH-PC
BIRTH-CITY
BIRTH-COUNTRY
COMPANY-NUMBER
DUNS-NUMBER
EEA-LOCAL-ID
VAT-NUMBER