.CH Domain (Switzerland)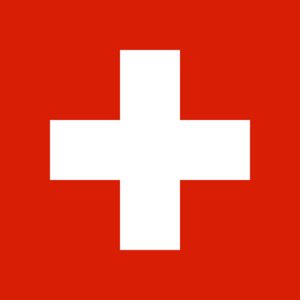 Please enter your desired domain name:
.ch is the Swiss ccTLD and is managed by
SWITCH
.
There are currently more than 2.3 million .ch domains registered, which is a significant number even though they were launched in 1990.
In addition to .ch, SWITCH also manages Liechtenstein's ccTLDs:
.li domains
.
General Information for the domain extension .ch - Switzerland
Meaning of Extension
.ch is the official country domain (ccTLD) from Switzerland.
Minimum and maximum length
3 - 63 characters
Time of registration
In real-time
Registrar Transfer
Yes, with Auth-Code
Trade
Yes
IDN
Yes
No local contact needed
The domain terms for .ch domains can be found at:
https://www.nic.ch/de/terms/

Registration
Holder's correspondence address

If a Swiss authority within the scope of its competence demands from the registrar that a holder of a domain name designate within 30 days a valid address for correspondence in Switzerland and the registrar does not take the necessary steps to do so within 10 days of receipt of the request, the registry will demand from the holder of the domain name that the latter fulfil the corresponding obligation. The registry will revoke the domain name if the holder does not comply with the request in a timely manner.
Notice for Transfers
For the transfer an auth code is required. Your current registrar will give you that code on request. The transfer will be processed in real-time.