.ES Domain (Spain)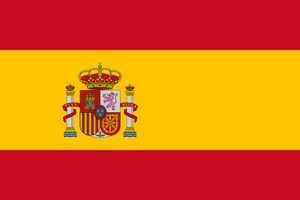 Please enter your desired domain name:
Although they exist since 1988, .es domains were not launched to the general public until November 2005 and now have about 2 million registered domain names, they are currently the most common option to start a new online business in Spain.
These domains can be registered by both individuals and companies, without the need to reside in Spain.
.es domains are managed by
Red.es
, a public business entity attached to the
Secretary of State for Telecommunications and the Information Society of the Ministry of Industry, Tourism and Trade (or Secretaría de Estado de Telecomunicaciones y para la Sociedad de la Información del Ministerio de Industria, Turismo y Comercio)
Once they expire, .es domains remain inaccessible for a period of 10 days, after which they are removed and made available for registration again.
General Information for the domain extension .es - Spain
Notice for Transfers
By initiating the transfer, the current admin contact receives an email from the .es registry, which must be confirmed within 10 days. A resending is not possible. Therefore please check the spam folder.

With the transfer, the owner can not be changed, please start a trade after the transfer was successful.
domain:create

ES-LEGAL-FORM
ES-ID-TYPE
ES-NIF-NIE
ES-ADMIN-ID-TYPE
ES-ADMIN-NIF-NIE
ADMIN-IDCARD-OR-PASSPORT-NUMBER
IDCARD-OR-PASSPORT-NUMBER

domain:transfer

ES-LEGAL-FORM
ES-ID-TYPE
ES-NIF-NIE
ES-ADMIN-ID-TYPE
ES-ADMIN-NIF-NIE
ADMIN-IDCARD-OR-PASSPORT-NUMBER
IDCARD-OR-PASSPORT-NUMBER

domain:trade

ES-LEGAL-FORM
ES-ID-TYPE
ES-NIF-NIE
ES-ADMIN-ID-TYPE
ES-ADMIN-NIF-NIE
ADMIN-IDCARD-OR-PASSPORT-NUMBER
IDCARD-OR-PASSPORT-NUMBER

domain:update

ES-ADMIN-ID-TYPE
ES-ADMIN-NIF-NIE
ADMIN-IDCARD-OR-PASSPORT-NUMBER
IDCARD-OR-PASSPORT-NUMBER