.FR Domain (France)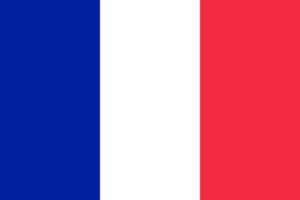 Please enter your desired domain name:
Launched on September 2nd, 1986, .fr domains have more than 3.5 million registered.
They are currently managed by
Afnic
or
Association Française pour le Nommage Internet en Coopération
. In addition to the .fr domains, they also manage the domains of their overseas territories such as .
.tf (French Southern Territories)
,
.re (Reunion Island)
,
.yt (Mayotte)
,
.pm (Saint Pierre and Miquelon)
,
.mq (Martinique)
,
.gp (Guadeloupe)
,
.gf (French Guiana)
,
.pf (French Polynesia)
and
.wf (Wallis and Futuna Islands)
.
Until the end of 2011, .FR domains could only be registered by French holders, since then the conditions were relaxed, allowing the registration of .fr domains by
any individual or organization resident in Europe
. If you are not a resident of Europe, you can register your .FR domain with us in a simple way by
using our local contact or Trustee service
, which we offer for a small fee.
General Information for the domain extension .fr - France
Meaning of Extension
.fr is the official country domain (ccTLD) from France.
Minimum and maximum length
2 - 63 characters
Time of registration
In real-time
Registrar Transfer
Yes, with Auth-Code
Trade
Yes
IDN
Yes
No local contact needed
Trustee Service
Yes (

2.5

/ 1 year)
Manual renewal possible
The domain terms for .fr domains can be found at:
https://www.afnic.fr/en/resources/reference/

Notice for Transfers
After initiating the transfer, the current registrar may approve or decline it within 8 days. After 8 days without any answer, the transfer will be completed automatically.
domain:create

BIRTH-PC
BIRTH-CITY
BIRTH-COUNTRY
COMPANY-NUMBER
DUNS-NUMBER
EEA-LOCAL-ID
VAT-NUMBER

domain:transfer

BIRTH-PC
BIRTH-CITY
BIRTH-COUNTRY
COMPANY-NUMBER
DUNS-NUMBER
EEA-LOCAL-ID
VAT-NUMBER

domain:trade

BIRTH-PC
BIRTH-CITY
BIRTH-COUNTRY
COMPANY-NUMBER
DUNS-NUMBER
EEA-LOCAL-ID
VAT-NUMBER