.IE Domain (Ireland)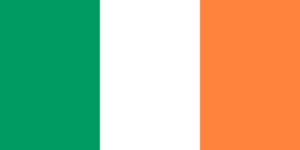 Please enter your desired domain name:
.IE is Ireland's official Internet domain name extension.

Managed by IEDR (the Irish domain registry), it provides Irish individuals and businesses with a simple and memorable way to connect with their customers online using a local .ie domain.

The .ie domain extension is Ireland's official top-level domain and is therefore a must-have for any Irish website. Whether your company is based in Ireland or you just want to promote your Irish products online, the .ie domain is a great way to attract and target your audience.
Domain characteristics
General Information for the domain extension .ie - Ireland
Meaning of Extension
.ie is the official country domain (ccTLD) from Ireland.
Minimum and maximum length
1 - 63 characters
Time of registration
In real-time
Time of transfer
In real-time
Registrar Transfer
Yes, with Auth-Code
Trade
Yes
Premium Domains
Yes
IDN
No
Whois Privacy
No
DNSSEC Supported
Yes (DS)
Renewal Period
1Y, 2Y, 3Y, 4Y, 5Y, 6Y, 7Y, 8Y, 9Y, 10Y
Registration Period
1Y, 2Y, 3Y, 4Y, 5Y, 6Y, 7Y, 8Y, 9Y, 10Y
Cancellation Period
7 Day(s)
Renewal On Transfer
Yes
Term transfer on Transfer
No
No local contact needed
Privacy Level
Caution advised: The personal data will be transferred to an EU jurisdiction or a jurisdiction that provides an adequate level of data protection according to the EU, however in most cases the WHOIS is exposed. In some cases, we do not know what will happen and how the registry in that country will treat the data of your customer, so in doubt consult a lawyer if you register domains for your customers. See GDPR chapter 5 and GDPR Article 49 for more information.
Registry Connection
Directly
Transfer lock has to be removed before a transfer can be started
Manual renewal possible
Number of nameservers allowed
2 - 5
Registration needs additional paperwork
The domain terms for .ie domains can be found at:
https://www.iedr.ie/our-policies/
https://www.iedr.ie/dispute-resolution/

Specifics
The owner of a .IE domain must basically fulfill 2 conditions.



Business relationship with Ireland


Relationship to the domain name




For this, the registry requires the following documents, which will be requested after receipt of the order.


1. extract from the commercial register



2. proof über relations of the owner to Ireland




A. If business relations with Ireland exist one of the following:



- Copies of invoices evidencing trade with Ireland

- professional brochure showing a significant intention to trade with Ireland



OR





B. If the domain name corresponds to a registered trade name of the holder:



- Trademark certificate (Irish trademark, OHIM or WIPO)





3. proof of the relationship between the owner and the domain name



A. If the domain name corresponds to the company name:



- Extract from the commercial register (see 1.)



OR





B. If the domain name corresponds to the brand name:



- Brand certificate (see 2.B.)



OR





C. If the domain name corresponds to a product name:



- written statement of the reference in English


API Details
domain:create

IE-HOLDER-TYPE
COMPANY-NUMBER

domain:transfer

IE-HOLDER-TYPE
COMPANY-NUMBER

domain:trade

IE-HOLDER-TYPE
COMPANY-NUMBER