.ORG Domain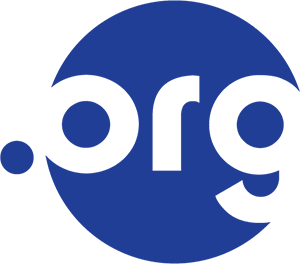 Please enter your desired domain name:
.org domains were launched in 1985 and are considered generic, focused initially for organizations,
they do not have any kind of restriction for their use
, so they can be registered by any individual or company, regardless of their purpose. Even so, a large part of .org domains are used by non-profit organisations, clubs, etc.
Since 2003, .org domains are managed by
Public Interest Registry
, who also manages the
.ong
and
.ngo
extensions, which are exclusive for NGOs
(non-governmental organizations and non-profit institutions that do not depend on the government)
.
Domain characteristics
General Information for the domain extension .org
Meaning of Extension
.org is one of the generic domain extensions (gTLD).
Minimum and maximum length
2 - 63 characters
Time of registration
In real-time
Time of transfer
5 days
Registrar Transfer
Yes, with Auth-Code
Trade
No
Premium Domains
No
IDN
Yes
Whois Privacy
Yes
DNSSEC Supported
Yes (DS)
Renewal Period
1Y, 2Y, 3Y, 4Y, 5Y, 6Y, 7Y, 8Y, 9Y, 10Y
Registration Period
1Y, 2Y, 3Y, 4Y, 5Y, 6Y, 7Y, 8Y, 9Y, 10Y
Cancellation Period
1 Day(s)
Supported IDN characters
á, ä, å, æ, é, í, ð, ñ, ó, ö, ø, ú, ü, ý, þ, ā, ą, ć, č, ē, ė, ę, ģ, ī, į, ķ, ļ, ł, ń, ņ, ō, ő, ŗ, ś, š, ū, ű, ų, ź, ż, ž, а, б, в, г, д, е, ж, з, и, й, к, л, м, н, о, п, р, с, т, у, ф, х, ц, ч, ш, щ, ъ, ы, ь, э, ю, я, ё, ђ, є, ѕ, і, ї, ј, љ, њ, ћ, ќ, ў, џ, ґ
Renewal On Transfer
Yes
Term transfer on Transfer
Yes
No local contact needed
Privacy Level
Data has to be send in a jurisdiction without an adequate level of data protection as outlined by the EU. Fundamental rights like the right to be forgotten or erasure are not guaranteed. WHOIS is mostly exposed. If you want to go safe, use our WHOIS Privacy Service or Trustee, if available. See GDPR chapter 5 and GDPR Article 49 for more information.
Registry Connection
Directly
Transfer lock has to be removed before a transfer can be started
Manual renewal possible
Number of nameservers allowed
0 - 13
The domain terms for .org domains can be found at:
https://www.icann.org/resources/pages/policy-2012-02-25-en
https://www.icann.org/resources/pages/registrars/consensus-policies/wdrp-en
https://archive.icann.org/en/transfers/policy-12jul04.htm
https://www.icann.org/resources/pages/tdrp-2012-02-25-en
https://www.icann.org/resources/pages/registars/accreditation/eddp-en
https://www.icann.org/resources/pages/registrars/consensus-policies/rnap-en
https://thenew.org/org-people/about-pir/policies/org-idn-policies/