.RE Domain (Reunion)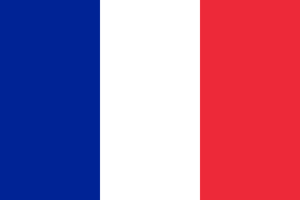 Please enter your desired domain name:
The domain .re belongs to La Reunion, which is a French overseas department located in the Indian Ocean. The administration of the .re extension is carried out by Association Française pour le Nommage Internet en Coopération (A.F.N.I.C.). The region has a favorable Internet connection and is one of the most fiber optic connected departments in France.

Acquiring a web domain .re can help you to have a greater recognition of your business in the territory of La Reunion, where Internet users will be able to relate the company to their country. Get a greater view of your brand among the French public with the .re extension!
Domain characteristics
General Information for the domain extension .re - Reunion
Meaning of Extension
.re is the official country domain (ccTLD) from Reunion.
Minimum and maximum length
2 - 63 characters
Time of registration
In real-time
Time of transfer
In real-time
Registrar Transfer
Yes, with Auth-Code
Trade
No
Premium Domains
No
IDN
Yes
Whois Privacy
No
DNSSEC Supported
Yes (DS)
Renewal Period
1Y, 2Y, 3Y, 4Y, 5Y, 6Y, 7Y, 8Y, 9Y, 10Y
Registration Period
1Y, 2Y, 3Y, 4Y, 5Y, 6Y, 7Y, 8Y, 9Y, 10Y
Cancellation Period
1 Day(s)
Supported IDN characters
ß, à, á, â, ã, ä, å, æ, ç, è, é, ê, ë, ì, í, î, ï, ñ, ò, ó, ô, õ, ö, ù, ú, û, ü, ý, ÿ, œ
Renewal On Transfer
Yes
Term transfer on Transfer
Yes
No local contact needed
Privacy Level
Data will be send to an EU jurisdiction or a jurisdiction that provides an adequate level of data protection according to the EU. These TLD is GDPR compliant and do not expose personal data through the WHOIS. See GDPR chapter 5 and GDPR Articel 49 for more information.
Registry Connection
Directly
Trustee Service
Yes (

2.5

/ 1 year)
Transfer lock has to be removed before a transfer can be started
Manual renewal possible
Number of nameservers allowed
2 - 5
The domain terms for .re domains can be found at:
https://www.afnic.fr/en/observatory-and-resources/documents-to-consult-or-download/

API Details
domain:create

ACCEPT-TRUSTEE-TAC
COMPANY-NUMBER
DUNS-NUMBER
EEA-LOCAL-ID
VAT-NUMBER

domain:transfer

ACCEPT-TRUSTEE-TAC
COMPANY-NUMBER
DUNS-NUMBER
EEA-LOCAL-ID
VAT-NUMBER

domain:trade

ACCEPT-TRUSTEE-TAC
COMPANY-NUMBER
DUNS-NUMBER
EEA-LOCAL-ID
VAT-NUMBER