.VU Domain (Vanuatu)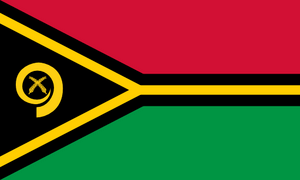 Promo
new registration
55 1)
Please enter your desired domain name:
Vanuatu is an island in the Pacific Ocean that is located specifically east of Australia. Its official domain is .vu, which was created in 1995. Currently its management is carried out by Telecommunications Radiocommunications and Broadcasting Regulator (TRBR). Do you want your business to have a greater reach on the web? Acquire a .vu website.

Among the main economic activities in Vanuatu are off-shore banking licenses and the issuance of postage stamps because there is a market for international collecting. Within the territory of Vanuatu the inhabitants communicate in Bislama, English and French.

Obtaining a web domain .vu could be the missing piece to have a greater reach in Vanuatu. With the ccTLD .vu you can secure your brand name. It has no restrictions, it can be registered by any organization or person. What are you waiting to be part of this audience!
Domain characteristics
General Information for the domain extension .vu - Vanuatu
Meaning of Extension
.vu is the official country domain (ccTLD) from Vanuatu.
Minimum and maximum length
2 - 63 characters
Time of registration
In real-time
Registrar Transfer
Yes, with Auth-Code
Trade
Yes
IDN
No
Whois Privacy
Yes
DNSSEC Supported
Yes (DS)
Renewal Period
1Y, 2Y, 3Y, 4Y, 5Y, 6Y, 7Y, 8Y, 9Y, 10Y
Registration Period
1Y, 2Y, 3Y, 4Y, 5Y, 6Y, 7Y, 8Y, 9Y, 10Y
Cancellation Period
1 Day(s)
Renewal On Transfer
Yes
No local contact needed
Registry Connection
Directly
Transfer lock has to be removed before a transfer can be started
Manual renewal possible
The domain terms for .vu domains can be found at:
http://vunic.vu/faq.php

1Promo price valid for the first year and when payment is finished up to 2021-09-01 01:59 (Europe/Berlin).